All lectures for the 163rd Session (2021-2022) will be either live meetings or virtual meetings run as 'zoom' meetings. All details for joining lecture meetings will be sent to you in personal newsletters. Otherwise please contact the Hon. Secretary at:
---
2022
---
All talks for 2022 will take place at the Central Teaching Hub of the University of Liverpool. Entrance will be via the side door.
Talks will start at 7.30pm
Selected talks may also be accessed using Zoom
---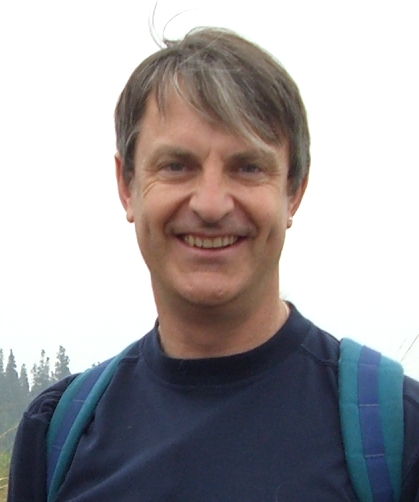 Professor Andy Plater – University of Liverpool
Reconstructing barrier beach and lagoon response to El Nino using particle size data.
This talk bridges timescales of geomorphic processes and records of environmental change by exploring the inter-annual behaviour of coastal barrier systems on the California coast. Data on particle size distributions from saltmarsh sediments are used to examine variability in wave climate and rainfall in determining system disturbance and recovery.
This talk will also be available on Zoom on that evening.
---
Dr. Greig Paterson – University of Liverpool
The magnetic personality of bacteria
Greig Paterson is an Independent Research Fellow and Lecturer in Geophysics at the University of Liverpool. His work focuses on the broad applications of magnetism to understand Earth evolution and life. Greig will be presenting ideas old and new on magnetotactic bacteria (MTB). These microscopic organisms mineralize magnetic particles within their cells, which are aligned in a chain and act like a tiny magnetic compass. MTB have existed for most of Earth's history and Greig will talk about some of the implications of these ancient magnetic navigators
---
Dr. Alan Thompson – Cuesta Consulting
Karstic landscapes of England and Wales: The Good, the (not so) Bad and the Ugly.
This talk will cover three very different examples of the landscapes and processes associated with karst – the natural dissolution of soluble rocks by flowing groundwater. The "Good" will be represented by the limestone pavements and other features in the Arnside and Silverdale Area of Outstanding Natural Beauty, and adjoining parts of North West England. The "Not so Bad" relates to a proposal to extend a limestone quarry, in South Wales, into a geological Site of Special Scientific Interest characterised by an area of spectacular 'interstratal' dolines. The "Ugly" relates to the rapid dissolution of gypsum deposits, rather than limestone, and the associated problems of subsidence in the city of Ripon in North Yorkshire.
---
Professor Chris Hunt – Liverpool John Moores University
Shenidar Neanderthals
---